We are a constant for our customers
Because we don't let up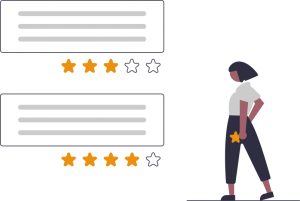 When time is of the essence, we are at our best. In having mastered over 800 consulting projects maconda is one of the most experienced consultants for corporate transactions and the analysis of business models in the German-speaking world. In addition to this wealth of know-how, maconda has an established network of industry and technical experts. This allows us to move quickly and reliably. Our assessments are to the point and the familiarisation period is as short as it can be. Our clients therefore appreciate us as an ideal partner even for very short-term assignments – typically for due diligence or restructuring.
Private equity investors and family offices
In corporate transactions, we advise private equity investors particularly frequently. Many of these come from Germany but we also have clients in Switzerland, Belgium, the Netherlands, Sweden and the United Kingdom. Increasingly, maconda's expertise is in demand from Asian investors. Our commercial due diligences are always precisely tailored to the requirements of the respective investor. It makes no difference whether the transaction is worth 20 or 400 million euros. Our clients also trust maconda with sophisticated M&A screenings for suitable target companies – often with upstream market analysis and linked to a buy & build strategy developed by us.
Acquisition finance banks, debt funds and other financiers
Corporate transactions are usually also "leveraged" by debt capital. This usually involves so-called acquisition financing or structured financing from often larger, frequently international banks as well as "private debt" from specialised debt funds. We understand the requirements of specialised financiers very well. Our due diligence reports therefore also keep the financiers' specific interests in mind. We explain the relevant aspects in detail and thus reduce queries. In this way, we enable a simple and fast process that benefits all of the parties involved.
Companies from different industries - from traditional to disruptive
Even though we mainly work for investors, we also deal with "normal" companies that are looking for a new shareholder or capital. In addition, we are reliable partners in the optimisation, further development and transformation of business models. maconda has a wealth of experience and knowledge from numerous projects. We use this know-how in a targeted manner for new mandates and, of course, confidentiality is always maintained. Many of our recent mandates are related to eCommerce. We combine our expertise in the business models of established companies with our knowledge of the requirements of digital business.