maconda supports VR Equitypartner in financing HGA Cosmetics, a distributor of exclusive niche brands for hairdressers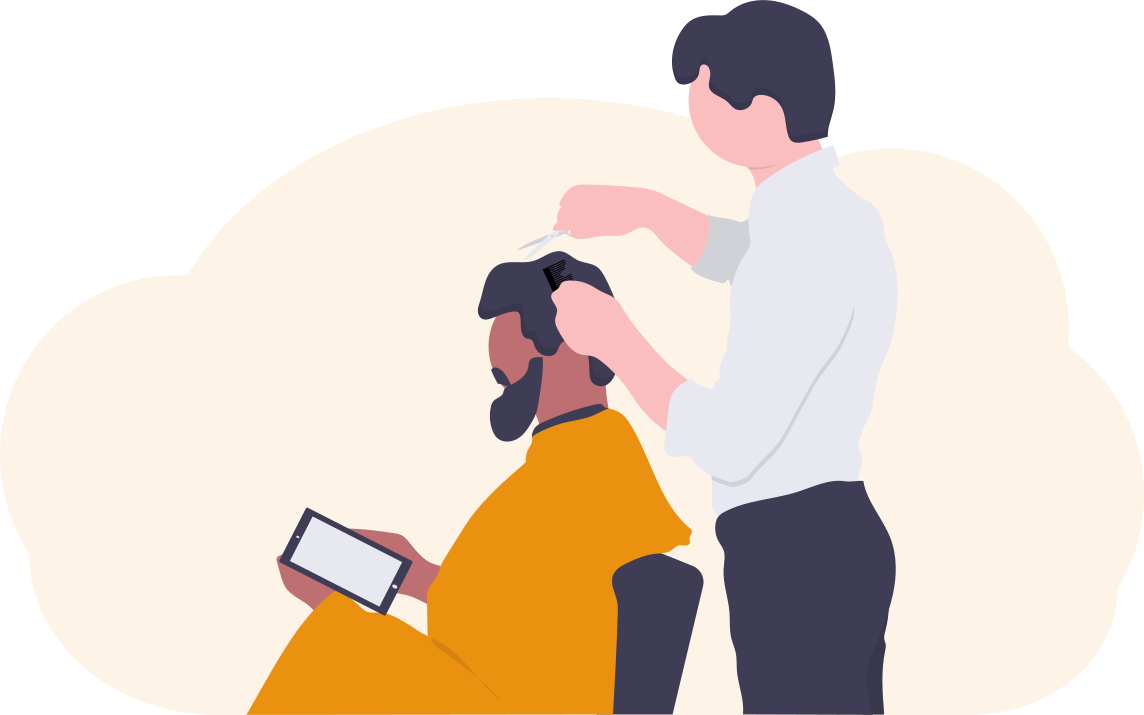 maconda News July 2019
HGA Cosmetics sells products for hair styling and care and colouring to professionals only. The Frankfurt-based investment company VR Equitypartner has now provided HGA with mezzanine capital to accelerate further growth. Prior to this, the Cologne-based consultants from maconda, who have many years of experience in the beauty and lifestyle business, evaluated the market and HGA's business model in a commercial due diligence.
The various brands distributed by Koblenz-based HGA primarily address hairdressing businesses – both smaller salons and larger, partly chain-based businesses. The special feature here is that the focus is on exclusive niche brands with which hairdressers can stand out from the competition, in contrast to the well-known hairdresser-exclusive brands such as Wella & Co. that dominate the market. They are niche character because the brands stand for lifestyle & fun, sustainability and natural ingredients, for premium, barber style or special functionality.
As part of the due diligence process, maconda evaluated HGA's broad product range. In order to better understand HGA's specific product focus and business model, an in-depth analysis of the dynamics and drivers in the market for hair cosmetics and beauty products was necessary. Among other things, this required thinking through how the increasing erosion of so-called hairdresser exclusivity – i.e. the sale of brands and products exclusively to and through hairdressing businesses – affects ordering behaviour. And what role manufacturers, wholesalers, distributors and online retailers can play in the future.
The maconda consultants had dealt with fragmented craft industries several times before. So, this time, too, the current developments in the hairdressing trade were examined, as were HGA's distribution model and future prospects. As is often the case, there were no usable data sources and so maconda, once again, applied its pragmatic and effective methodology of data procurement and analysis, which is so often used for niche markets. In this process, a wide variety of sources are tapped, analysed and correlated with each other. This also included numerous discussions with various market participants to validate the analysis results.
About HGA Cosmetics
HGA Cosmetics was founded around 20 years ago and has been in the hands of the founder ever since. The company distributes a wide range of premium products for hair styling, care and colour in the German-speaking region. In addition, HGA Cosmetics has the exclusive distribution rights currently for nine niche brands, which are secured through long-term framework agreements. Customers include hair salons and wholesalers. HGA has grown strongly in recent years. The reasons for this include the trend towards natural cosmetics as well as sustainably produced and environmentally friendly shampoos. This is accompanied by higher consumer demands on the products and at the same time a greater willingness to spend on corresponding premium products, to  which HGA specifically caters.
maconda further expands its expertise in the beauty business
The maconda team has worked intensively on various beauty topics in recent years and successfully carried out several projects. These included several investment checks and commercial due diligences, strategy mandates and projects to improve operational performance.
Intensive industry experience: Perfumeries | Department shops with beauty assortment | Hairdressing supplies | Decorative cosmetics | Natural cosmetics | Facial care | Drug stores | Hairdressing wholesale | Packaging for body care and cosmetic products | Filling of various products | Nail care products | Direct sales for cosmetics | Brands and private label | Food supplements