Smart decisions with predictive analytics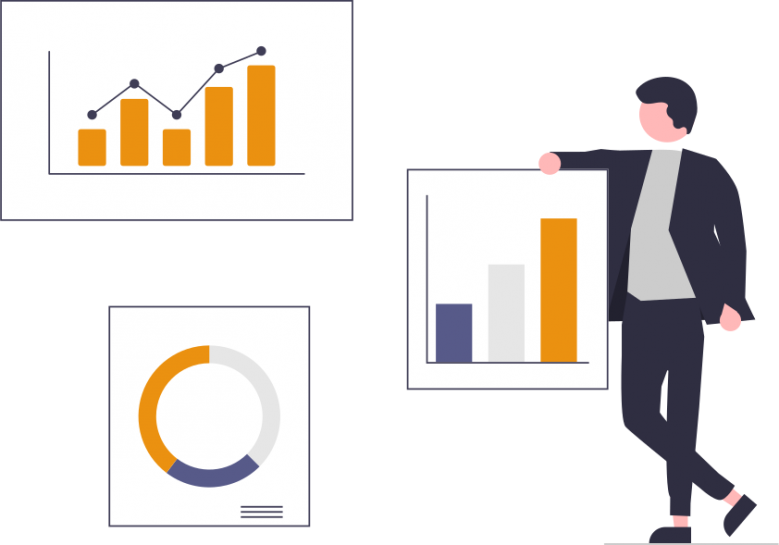 maconda News March 2016
Starting Point
Companies today face an unprecedented amount of data and data sources. The possibilities created by increasing digitalization, the Internet of Things or Big Data Analytics are unlimited. However, this data only creates value for your company if it is analyzed and thus put to use. Intelligent "analytic tools" can help your company to consolidate, condense and virtually decipher data from various sources. In addition to providing a precise current overview, they can also be used to derive accurate forecasts of future scenarios. They enable optimal decision-making and provide groundbreaking new insights into customer behavior, market dynamics and corporate processes. maconda supports you in defining an optimal future scenario based on your business model and in identifying, systemizing and making use of the data available in your company.
Topics
Determining the "home stretch" and defining action scenarios: We identify the drivers and influencing factors of your business model.
Systemization and fusion of all relevant data: In order to provide you with an accurate picture of the current situation and, in addition, with decided future forecasts, we use predictive analytics solutions to bring system into your data, link existing and previously separate data islands, enrich internal company data with relevant external data, e.g. weather data or data from social networks, and thus make the entire world of "Big Data" accessible to you.
Application of algorithms to analyze the data: As part of an automated analysis of the data using a machine learning process, linear and non-linear patterns in your data are detected and verified.
Forecasting and deriving recommendations for action: Forecasts of important KPIs can be derived from the patterns and correlations obtained. This enables you to make informed and accurate decisions.
Your added value
We work with an experienced team that specializes in customized predictive analytics solutions. It consists of experienced CERN researchers and has developed self-learning algorithms that generate forecasts of a completely new quality using large amounts of data. Together, we create future forecasts and recommendations for action to further develop your business model. A detailed analysis and forecast of customer behavior enables a more targeted approach and higher customer loyalty and thus increases in sales. Professional data analysis and accurate forecasting of scenarios minimizes inventory and provides an improved basis for decision-making in your supply chain management. Logistics and production costs can be significantly reduced. Our consulting package is straightforward to implement. You will usually see initial results within two to three months. Cost savings of up to 30% are not uncommon in our experience so far.