maconda at the German Packaging Institute DVI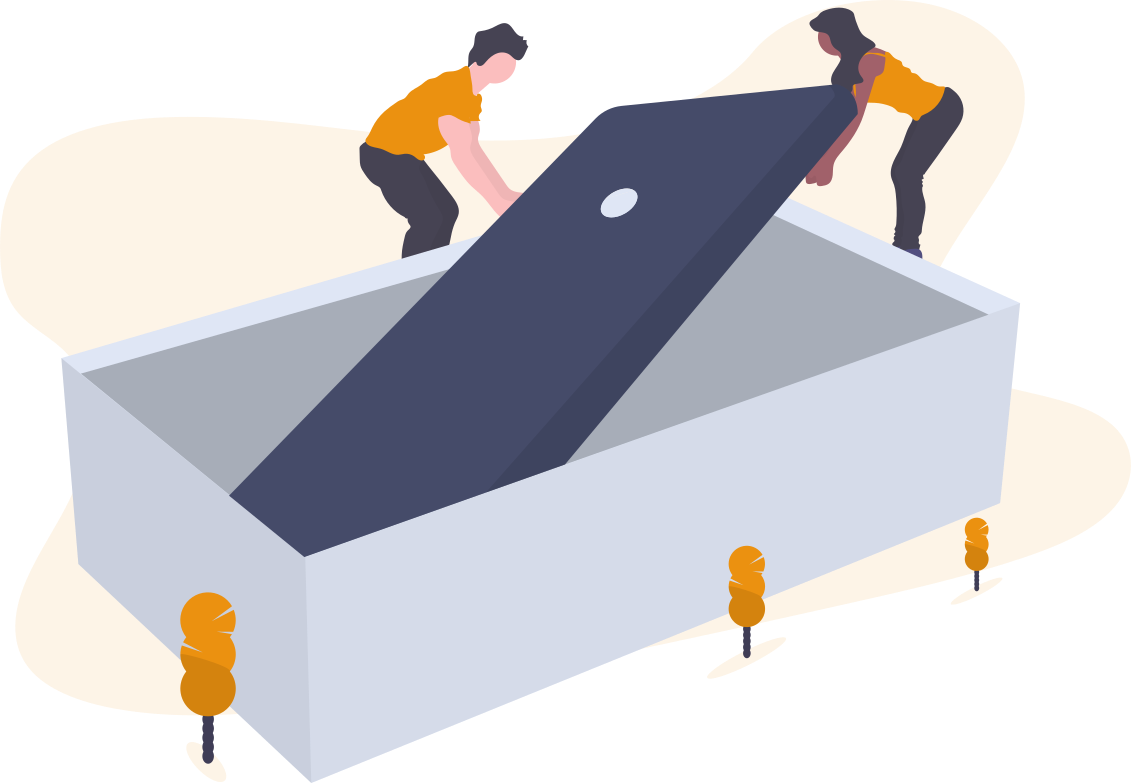 maconda News April 2016
maconda always wants to stay up to date with the "state of the art". We attach great importance to a sound background of our consultants in the industries we focus on. This also applies to the multi-layered and dynamic packaging industry! Just recently, maconda again participated in a training seminar, this time at the renowned German Packaging Institute DVI. Against this background, we would like to report on current developments in the flexible packaging market in 2016 and beyond.
Currently, three major trends can be identified that will strongly drive the market for flexible packaging, both currently and in the medium term: (1) the reduction of wall thickness to optimize costs, (2) the development of high-performance film with specific properties, and (3) active or intelligent packaging, which are grouped under the umbrella term "smart packaging."
Trend 1: Reduction of wall thickness
Flexible packaging requires significantly less material and energy and can therefore be produced much more cost-effectively than rigid packaging that needs to be shaped. In addition, costs for storage and transport can also be significantly reduced by using flexible packaging solutions. To optimize the cost structure, but also to reduce the volume of waste, the industry is demanding ever thinner packaging solutions. This trend will continue in the coming years: the stand-up pouch, which is becoming increasingly popular among consumers and is also being used more and more frequently by brand manufacturers, is considered to be the pioneer of this development. It combines the required criteria of versatility, security and a low price point with the ability to stand on its own on the sales shelf. Because of these aspects, the stand-up pouch will become increasingly popular in the coming years and represent a growth driver for the overall flexible packaging market. But flexible packaging will also continue to compete for market share with form-fill-seal solutions in other areas of application.
Trend 2: High-performance films with specific properties
Thinner wall thicknesses and higher demands on possible shape characteristics require maximum performance from the materials or material composites used, the so-called multi-layer laminates. In the food segment, one of the main areas of application for films as primary packaging, less air-permeable composite structures are becoming increasingly important. These increase the shelf life of food products, in some cases significantly, while at the same time reducing possible loss of flavor. By combining different film layers, packaging can also be ideally adapted to the needs of the packaged products. Already today, film manufacturers can produce multilayer films from a variety of layers and equip them with a wide range of properties in terms of puncture resistance, oxygen barrier and shrink properties. The continued success of flexible packaging as a replacement for glass or metal packaging can be directly attributed to the significant improvement in barrier properties, particularly of transparent plastic films. The development of increasingly sophisticated barrier materials for packaging will continue to be the driving force behind the production of value-added flexible packaging in the future.
Trend 3: Smart Packaging
In the food sector in particular, but also in pharmaceuticals, there are now a number of active and smart packaging solutions whose properties go beyond simply protecting the product. Active packaging can either release certain substances to the packaged food, but also capture and neutralize undesirable gases. Special absorbers help to reduce oxygen and thus prolong the shelf life of fresh food or beverages. Intelligent packaging provides information about the condition of the product, for example, via color changes (e.g., so-called time-temperature indicators or freshness labels). Printed electronics even communicate with the user via light or acoustic signals, for example through chips, light-emitting diodes or mini loudspeakers incorporated into pharmaceutical folding boxes. These remind patients to take their medication and are intended to increase both convenience for the user and sales of the products. RFID chips store data such as the filling location or date of manufacture, thus ensuring complete traceability of the goods. Due to falling costs, especially for intelligent packaging solutions, we believe that further growth should be expected in this market segment in the future.