Before 2019 really gets going, we're taking you on a special year-in-review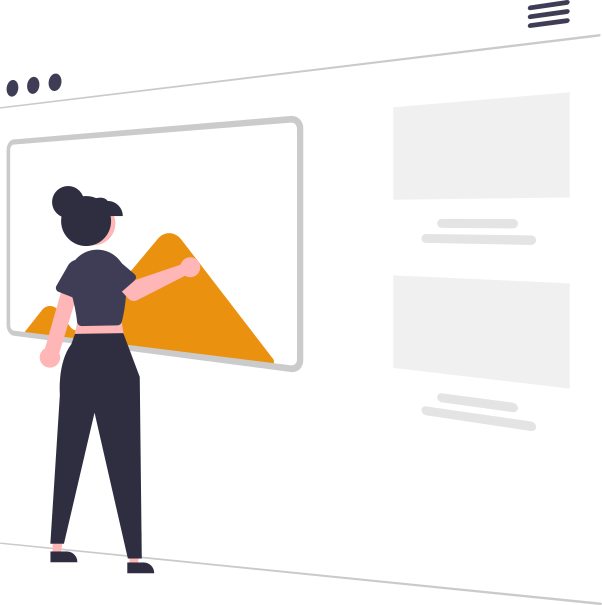 maconda News January 2019
In 2018 numerous private equity houses, family offices and medium-sized family businesses made important investment decisions with the support of maconda. The path was set for the future, and new market potentials were opened up. We would like to thank our loyal and often long-standing clients for trusting in our assessments!
Our success stories can also be of benefit to you in the future – whether for investments, the realignment of business models, digitalization, a necessary performance optimization or even a particularly challenging restructuring.
We have compiled a selection of our activities from the past year for you.
COMMERCIAL DUE DILIGENCE

Optics and acoustics, branch networks
Keep your eyes and ears open! maconda brought its many years of retail and eyecare
expertise to Argos Wityu in a mid-2018 commercial due diligence. The company secured a
majority stake in aktivoptik, one of Germany's leading
optical chains with a product range expanded to include hearing acoustics. An important part
of the project: the analysis of the market position in a fragmented
supplier landscape.
At the end of 2018, the maconda experts once again advised on a planned investment in the optician industry. In particular, the branch network as well as possible "white spots" were analyzed in detail: using a vast pool of internal data of the target company as well as externally fed microgeographic information. M&A activity in the optical market is currently quite high; further transactions are expected.
COMMERCIAL DUE DILIGENCE

Decorative cosmetics, beauty, niche products
Cheek red and eyelash blink: With an extensive commercial due diligence maconda supported VR Equitypartner in its investment in Dr. Neuberger Holding, a provider of decorative cosmetics – a fragmented and also fast-moving market. With years of experience in the retail and beauty industry, the maconda team identified the requirements for a successful market strategy.
COMMERCIAL DUE DILIGENCE AND MARKET MODELING

Floating water parks, tourism, niches
Into the wet fun: maconda advised Argos Wityu on an investment in Wibit Sports, the global market leader in inflatable water parks for coastal waters, lakes and indoor pools. Based on around 100 interviews around the world, including many in Asia and in North America, maconda analysts created, among other things, a smart market model and evaluated the growth dynamics of various sales regions.
COMMERCIAL DUE DILIGENCE UND SYNERGY ANALYSIS

Confectionery, Private Label, Promotional
With the beginning of 2018, maconda supported United Chocolate with a commercial due diligence on Argenta, a manufacturer of innovative chocolate specialties and seasonal chocolate products. In the middle of the year, maconda continued with a synergy analysis on Argenta and Weibler Confiserie, a manufacturer of chocolate goods with gift character for the specialized trade. Another successful step
towards building up a medium-sized chocolate group.
COMMERCIAL DUE DILIGENCE

Healthcare, outpatient care
After several projects in the complex healthcare industry, maconda was again active in the fast-growing outpatient care sector: this time with a very comprehensive commercial due diligence on a larger group of companies specializing in outpatient intensive care. In order to evaluate the market mechanics with the many participants, the shortage of skilled workers and the strategic positioning, the maconda consultants analyzed, among other things, complex statistics and market data and conducted a large number of interviews. Special attention was paid to the difficult regulatory environment and the reimbursement practices of the payers, which significantly shape the business in the health and care sector.
COMMERCIAL DUE DILIGENCE

Damage remediation
Neat performance: maconda prepared a comprehensive commercial due diligence on Siccum, which was used by Munich-based family office Rigeto Unternehmerkapital. The target company is a regional leader in water, fire and mold damage restoration. The challenge was to evaluate the company's future business development in the conservative and regionally focused damage remediation industry.
COMMERCIAL TRANSACTION SERVICES

Bread, pastries and snacks
Pat-a-cake, pat-a-cake, baker's man: maconda supported Hannover Finanz in its investment in a leading regional bakery chain. In doing so, the maconda team was able to draw on its extensive experience from many completed projects in the baking and food industry as well as in retail and systems catering.
COMMERCIAL TRANSACTION SERVICES

BPO, distribution outsourcing, employee leasing
In a mandate related to business process outsourcing, maconda contributed BPO experience in a personnel and recruitment-intensive industry: Careforce is a leading provider of field service employees for pharmaceutical companies via employee leasing and service contracts. Key aspects of the project work: the regulatory framework for temporary staffing, the outsourcing behavior of research-based pharmaceutical companies and the evaluation of the business plan. The Cologne-based consulting firm also provided support in the form of business model expertise and outsourcing experience for an investment appraisal of a personnel service provider focusing on freelance IT experts. Among other things, the positioning of the target company in comparison to other personnel service providers was determined qualitatively and quantitatively. In addition, the maconda consultants examined the effects of the AÜG amendment on the business model.
COMMERCIAL DUE DILIGENCE

Lighting, LED, Wholesale
In recent years, maconda consultants realized several projects in the lighting industry: investment reviews, commercial due diligences, feasibility studies, as well as strategy and implementation projects. In 2018
maconda carried out, among others, a commercial due diligence for a leading supplier of recessed and surface-mounted luminaires with distribution via wholesalers.
An industry overview of current or recently completed maconda projects:
eCommerce
Food supplements
Convenience food, ready meals, frozen products
Pet food
Beauty & Fashion
Eye and dental clinics
Further education
Software (e.g. document management)
Receivables Management & Collection
Electrical installation and lighting
Innovative heating technology
Temperature-controlled logistics
Recycling economy